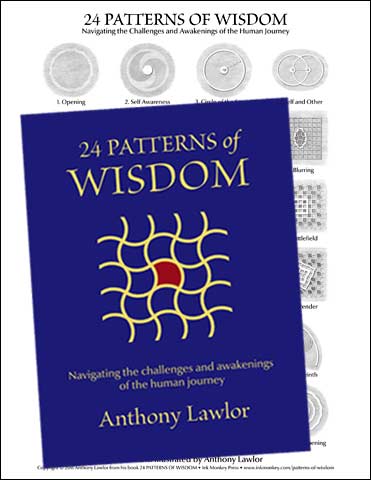 Patterns of Wisdom:
Navigating the challenges and awakenings of the Human Journey
by Anthony Lawlor
Softcover Book, 120 pages
91 illustrations, 6" x 8"
$14.95 + $5 s/h (up to 2 books)
Buy now & receive free mini-poster

Patterns of Wisdom

by Anthony Lawlor

buy

Reviews:

"Anthony Lawlor has offered a brilliant and stunningly beautiful visual mandala of the soul's journey. 24 Patterns of Wisdom takes the reader on an in-depth, experiential journey into the archetypes that underlie our life situations and offers healing as well as meaningful reflection."
—RICK JAROW, Ph.D.,
author of The Alchemy of Abundance

"24 Patterns of Wisdom is an inspiring, visionary book. Anthony Lawlor gives us a groundbreaking guide to finding clarity in confusion, harmony in conflict, and comfort in chaos. Through wonderful drawings, insights and stories, we learn to see the world anew and feel inspired every day of our lives. I love this important and wise book!"
—MARCI SHIMOFF, NY Times bestselling author of Happy for No Reason

"24 Patterns of Wisdom is an enormously inspirational book. It combines Anthony Lawlor's knowledge as an architect with insights gleaned from depth psychology to provide a roadmap to the quest for meaning, purpose, and wisdom."
—PHIL COUSINEAU, author of The Hero's Journey: Joseph Campbell on His Life and Work
Creativity Coaching with Anthony Lawlor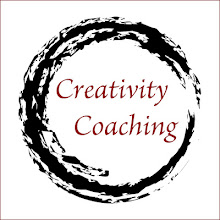 Overcoming your resistance and expressing your creativity does not happen by random chance. It comes about through a four-fold coaching approach. For more information click here.
One 60-minute session

for $100

buy
Two 60-minute sessions

for $190

buy

Three 60-minute

sessions for $270

buy